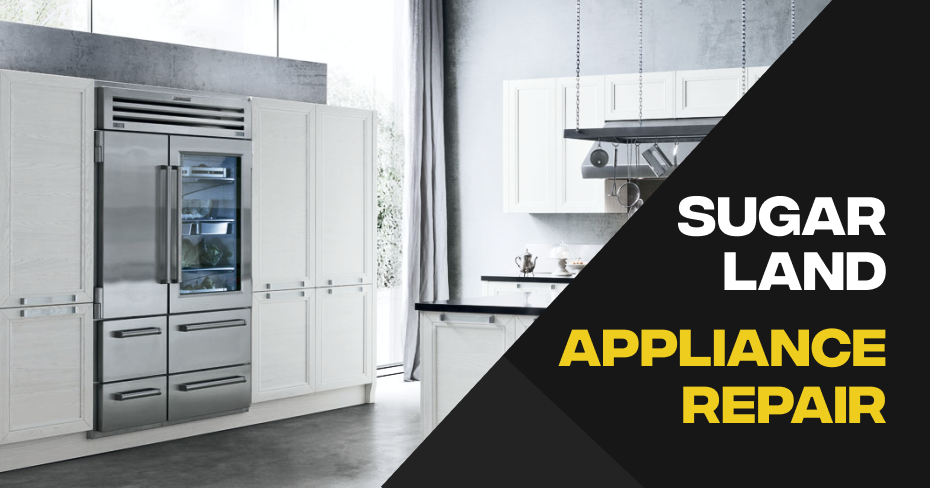 Maintain Smooth Functioning with Expert Appliance Repair Services in Sugar Land
When your household appliances are functioning flawlessly, life becomes exceptionally easy. However, even the most reliable devices can encounter issues over time. This is where Sugar Land Home Appliance Repair comes to the rescue. As the leading experts in home appliance repair in Sugar Land, we're here to ensure your household appliances receive the attention they require to continue efficiently serving you.
Washer Repair
Is your washing machine making strange noises or refusing to start? Our technicians have the expertise to diagnose and repair issues like drum problems, faulty pumps, and electronic glitches, ensuring your laundry routine gets back on track.
Major washer issues
Washer Not Starting
Washer Not Draining
Washer Not Agitating or Spinning
Excessive Vibration and Noise
Leaking Washer
Foul Odors
Dryer Repair
Don't let damp clothes frustrate you. Our technicians can address problems such as lack of heat, excessive noise, and faulty timers, making sure your dryer efficiently dries your laundry again.
Major dryer issues
Dryer Not Starting
No Heat or Insufficient Heat
Excessive Heat
Drum Not Spinning
Loud Noises During Operation
Dryer Not Shutting Off
Burning Smell
Dishwasher Repair
Tired of handwashing dishes? Our experts can fix issues with leaky hoses, malfunctioning pumps, and control panel glitches, so you can enjoy the convenience of a fully functioning dishwasher.
Major dishwasher issues
Dishwasher Not Starting
Dishes Not Getting Clean
Water Leakage
Dishwasher Making Strange Noises
Dishwasher Door Not Latching
Refrigerator Repair
A warm fridge can lead to spoiled food. Our skilled professionals can troubleshoot issues with cooling systems, condenser coils, and temperature controls, ensuring your refrigerator maintains the perfect temperature.
Major refrigerator issues
Refrigerator Not Cooling
Excessive Frost Buildup in Freezer
Water Leakage Inside the Refrigerator
Refrigerator Running Constantly
Refrigerator Making Unusual Noises
Ice Maker Not Producing Ice
Refrigerator Light Not Working
Unpleasant Odors Inside the Refrigerator
Door Seal Not Sealing Properly
Oven Repair
Baking mishaps due to uneven heating? Our technicians can repair faulty elements, malfunctioning thermostats, and broken door seals, helping you get back to creating delicious meals.
Major oven issues
Oven Not Heating
Uneven Cooking/Baking
Oven Not Maintaining Temperature
Oven Door Not Closing Properly
Self-Cleaning Function Not Working
Oven Display Not Working
Oven Overheating or Getting Too Hot
Strange Odors or Smoke
Door Seal Not Sealing Properly
Why Choose Sugar Land Appliance Repair
Expert Technicians: Our team of experienced technicians is trained to handle a wide range of appliance repair issues.
Prompt Service: We understand the urgency of appliance breakdowns. That's why we strive to provide fast and efficient repair services to minimize disruptions.
Wide Service Area: We proudly serve the Sugar Land area and its surrounding neighborhoods, bringing reliable appliance repair services right to your doorstep.
Get Your Appliances Back on Track:
Trust the experts at Sugar Land Appliance Repair to provide reliable solutions for your washer, dryer, dishwasher, refrigerator, oven, and more. Our team is committed to restoring the functionality of your appliances, so you can get back to enjoying the comforts of your home.
Contact Sugar Land Appliance Repair today for professional appliance repair services in Sugar Land. Your appliances are in good hands with us!