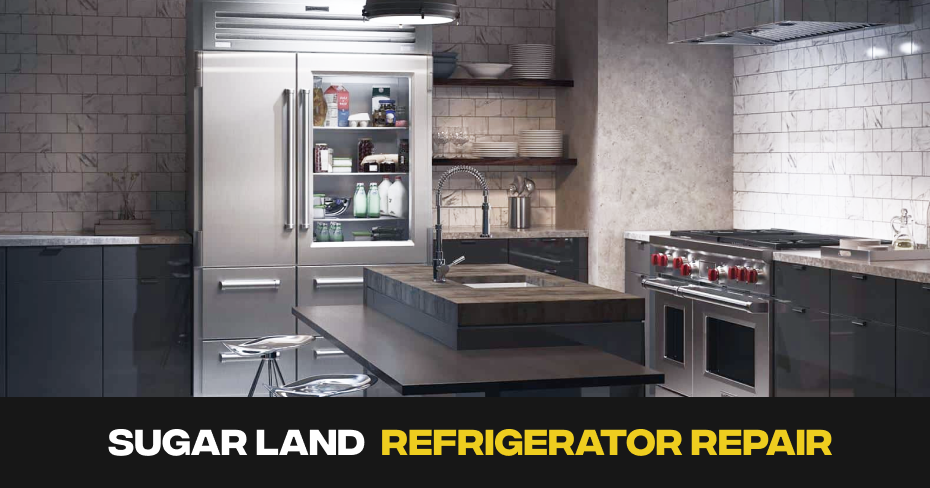 Are you dealing with a malfunctioning refrigerator in Sugar Land? Our team of skilled technicians is ready to restore the functionality of your refrigerator and keep your products fresh and safe. Our technicians are the best and most professional in Sugar Land. They work exclusively with original parts, repairing and diagnosing even the most complex malfunctions.
Refrigerator problems can range from minor inconveniences to more serious issues. Here are some common refrigerator problems and their potential solutions:
Compressor Failure
Issue: The compressor is not working, leading to inadequate cooling or no cooling at all.
Solution: Contact a professional technician to diagnose the compressor and replace it if necessary .
Refrigerant Leak
Issue: Reduced cooling, frost buildup, or hissing noises due to a refrigerant leak.
Solution: A licensed technician should locate and repair the leak, then recharge the refrigerant.
Defrost System Failure
Issue: Frost accumulation in the freezer, affecting cooling performance.
Solution: Replace faulty defrost components (heater, thermostat, timer) to prevent frost buildup.
Evaporator Fan Malfunction
Issue: Uneven cooling, warm spots, or excess frost due to a malfunctioning evaporator fan.
Solution: Replace the fan motor if it's not working properly.
Ice Maker Troubles
Issue: No ice production, overproduction, or issues with ice quality.
Solution: Check water inlet valves, sensors, and replace faulty components.
Thermostat Issues
Issue: Incorrect temperature settings leading to inadequate cooling.
Solution: Replace the thermostat if it's not maintaining the desired temperature.
Door Seal Damage
Issue: Damaged door seals allowing warm air to enter the fridge.
Solution: Replace the door seal to maintain proper insulation.
Get Your Refrigerator Fixed Today!
If your refrigerator is giving you trouble, don't wait. Contact Sugar Land Appliance Repair today! Our team of experts is ready to provide exceptional refrigerator repair services in Sugar Land and the surrounding areas. We understand the urgency of the situation and are committed to restoring your refrigerator's functionality.
For professional and reliable refrigerator repair services in Sugar Land, trust Sugar Land Appliance Repair. Contact us today to schedule an appointment and put an end to your refrigerator woes!